Welcome to my Web site.
To view property listings go to Active Exclusives tab above.

Welcome to the world of professionalism. At Carole Novick Realty, Inc. we offer complete real estate services in residential and commercial properties. My years in the industry since 1977, will provide you with a fantastic real estate experience. My negotiating skills will help you to attain your chosen property or sell for your best possible price. Whether you're buying or selling, feel free to contact me at any time.

Go to

ACTIVE EXCLUSIVES

TAB ABOVE FOR OUR CURRENT LISTINGS.

Click here to view our Cluster Grouping of Listings here.

C NOVICK FOR ALL YOUR REAL ESTATE NEEDS!

***NOW HIRING EXPERIENCED SALES ASSOCIATES***
Buyers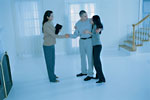 Let my experience in negotiating help you attain your chosen property. Select a broker who offers many years of experience in your local area. I will walk you through the process and make it easy for you to accomplish your goals. You will find that my creative background will allow you greater insight into what you can do with the property you select. My artistic and musical background is a huge asset in new construction as well as existing home sales. My financing background will allow me to structure sales that might otherwise be lost. Ask to see my many testimonials from my past buyers or go to the TESTIMONIAL TAB for a few of them listed here. Read more.
Sellers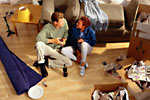 My marketing and negotiating skills are invaluable to you as a seller. With my creative outlook, I will show you how to stage your home to sell faster and for a better price. I will give you a honest assessment of your property and assist you with all decisions along the way. I have been known to get very creative when necessary in marketing as well as negotiations. I will market your home locally & all over the internet for all to see. I belong to the Hudson Gateway Association of Realtors which covers an extensive list of counties on both sides of the Hudson River. Once your property is placed in our system, it will be in the hands of many more buyers than years ago. I will include you in my newsletter which has a very large audience. You may read some of the recent issues on the NEWSLETTER TAB. View my TESTIMONIALS from my past sellers. Read more.
***NOW HIRING EXPERIENCED SALES ASSOCIATES***